HEEDS 2018.10 is full of new upgrades to make your experience more flexible and more intuitive than ever before. Improved usability and simplification of analysis set up will allow for all design project team members to easily deploy HEEDS. With four new major portals added, HEEDS continues to find new ways to work with your existing software investments. HEEDS 2018.10 is packed with great enhancements that continue to streamline design space exploration through improved results, processing, and automated analysis tools.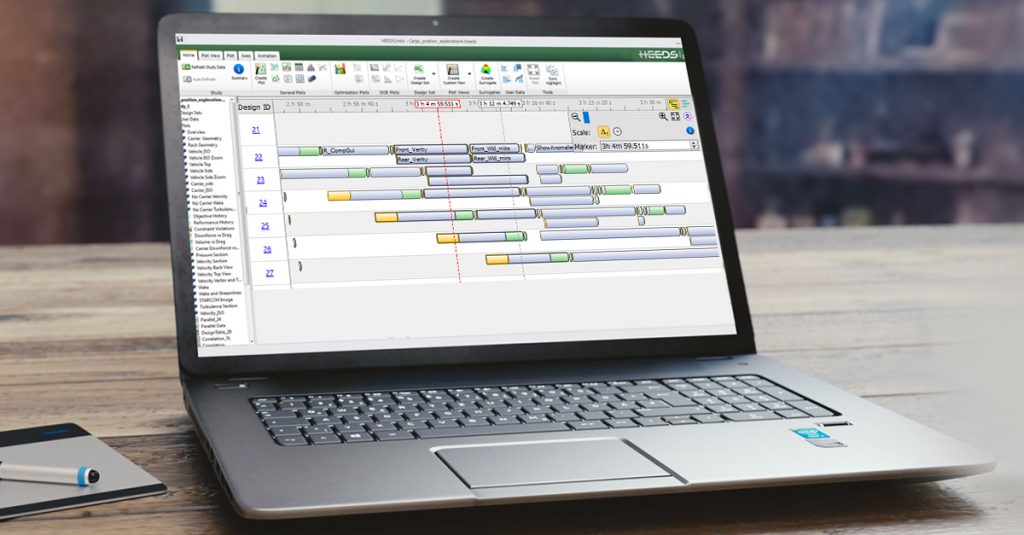 ANALYSIS TIME VIEW
It can be difficult to assess the process status when analyses are running with complex or parallel processes in HEEDS|MDO. The analyses' execution stages can now be easily visualized in a Gantt-like time scale view allowing investigation of execution conflicts and bottlenecks.

COMPUTE RESOURCE SPECIFIC PORTAL PROPERTIES
Software is often installed at different locations on different machines accessed by HEEDS|MDO, making it challenging to set up an analysis with the proper execution command that works on all systems. HEEDS 2018.10 is now equipped with a simple and powerful uniform interface that allows you to specify, for each compute resource, the right configuration properties to run your solvers on that particular system, time and again, without having to reconfigure to accommodate other systems.
STUDY RELATIONSHIPS
There are design problems that require input variable equality constraints to be enforced, which can be cumbersome to formalize into an optimization problem statement. With this new feature, ensuring the design variables add-up to a specific value is now easier than ever.
FOUR NEW PORTALS: FEMAP, FLOMASTER, FLOTHERM AND SAMCEF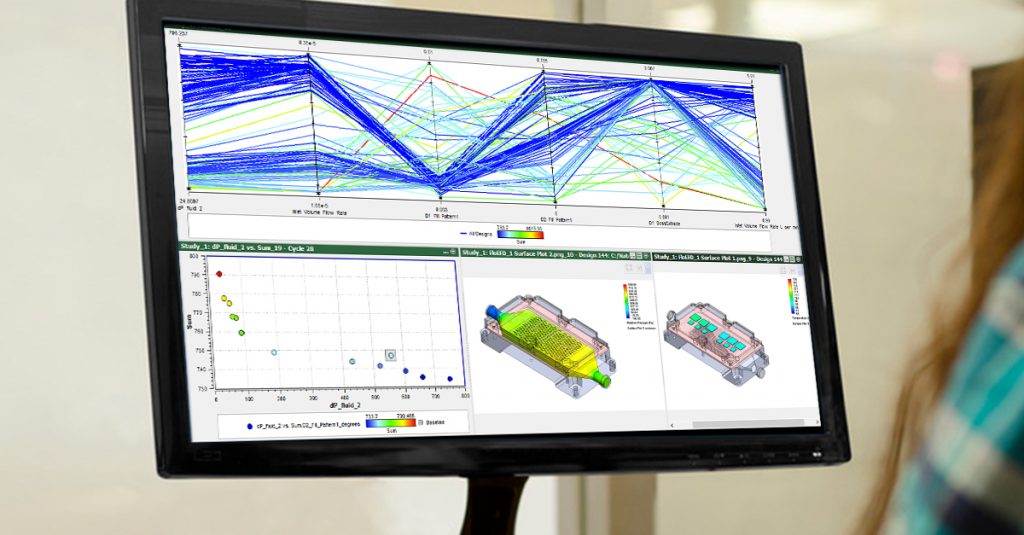 With new major portals being added, such as FEMAP, Samcef, FloMASTER and FloTHERM, HEEDS continues to find new ways to help you leverage your software investments. HEEDS 2018.10 also is packed with improvements to existing portals to boost productivity.
XML TAGGING
The new version of HEEDS now fully supports parsing XML files for tagging. Use this feature to tag, auto-tag and multi-tag input and output parameters. Tagging with XML is easy to use and requires no prior XML knowledge.
IMPROVED USER DATA HANDLING
We've seen our users manage a lot of external data sets. They are often willing to import them into HEEDS for post processing and optimization. Now we've made the experience much easier and straightforward by allowing the seamless import of external data sources into HEEDS with a single button push! You can also use this feature to plot data from multiple studies on the same plot.
To download HEEDS MDO 2018.10, log into your Customer Portal account or go to the Siemens Global Technical Access Center .The newest Release Notes are also available for download on both sites. Visit redcedartech.com for more information on how HEEDS can drive innovation and success within your company.